Paperless saves time and money, why retail needs to upgrade to electronic shelf labels
The retail industry is currently facing numerous challenges, from inflation to unpredictable shopping patterns brought on by the Covid-19 pandemic. These factors are affecting various stages of the product lifecycle, including buying, allocation, ranging, assortment, replenishment, and markdowns, resulting in reduced margins. In response, retailers are turning to electronic shelf labels (ESLs) to tackle the high cost of labour, which has become more pressing due to the shortage of available workers.
Retailers must manage frequent price changes, promotions, and markdowns to keep up with the ever-changing and competitive shopping landscape. Manually managing prices is time-consuming and costly, with a high potential for errors. Incorrect prices not only result in fines but also affect customer loyalty. Inconsistent cross-channel pricing frustrates 71% of shoppers, and 60% would shop less with retailers who have inconsistent pricing both online and offline. Meanwhile, 57% of consumers want more access to product information in addition to pricing at the shelf edge, and 45% have refrained from purchasing complex items due to a lack of product information in the aisle.
Electronic shelf labels are an established technology that provides time savings and eliminates the need to print and replace price tags manually. The ability to change prices instantly in real-time ensures they are always in step with the competition, protects margins, and maintains consistency across on- and off-line channels, meeting customer expectations and avoiding fines. Elabels, a leading ESL technology provider, offers a solution that delivers a five-year return on investment of 277% and pays for itself in 18 months.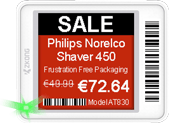 .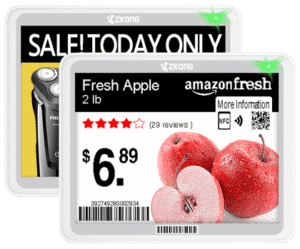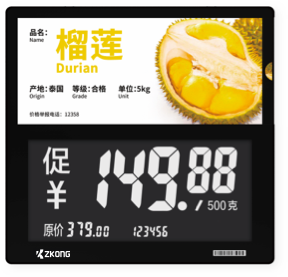 Deploying Elabel's solution can help retailers address other in-store performance issues, such as availability. By knowing exactly what is and isn't on the shelf, staff can measure and connect to where the stock actually is, filling shelf gaps more quickly, resulting in higher sales and satisfied customers. This logic can extend to online retail, where staff equipped with barcode scanners can quickly fill orders.
While ESLs represent a significant investment, the operational costs are realistic due to the infrared technology used by Elabel's ESLs, providing the tightest data security, fastest communication, and longest battery life. Elabel's experience in ESL implementation, along with its strategic partnership with Zkong, has made it one of the most experienced ESL providers in Australia. The investment in ESLs is worthwhile, as they can help retailers tackle pressing issues, save time, and provide a better customer experience.