Electronic Shelf Labels (ESLs) display information on individual price screens rather than printing out and placing paper labels throughout the store.
Through a local network, electronic shelf labels can easily update the prices whenever necessary.
With just a few clicks ESLs can automatically update thousands of displays simultaneously across several channels. Paper labels and the vast amount of time taken for staff to replace the labels on every shelf manually, is a thing of the past.
Price updating is one of the ESLs biggest savings, making this display system an excellent solution for businesses in bricks and mortar locations. ESLs allow for fast, accurate, and consistent changes of price and promotional strategies, making it beneficial for stores – whether you have a single store or several branches in varying locations.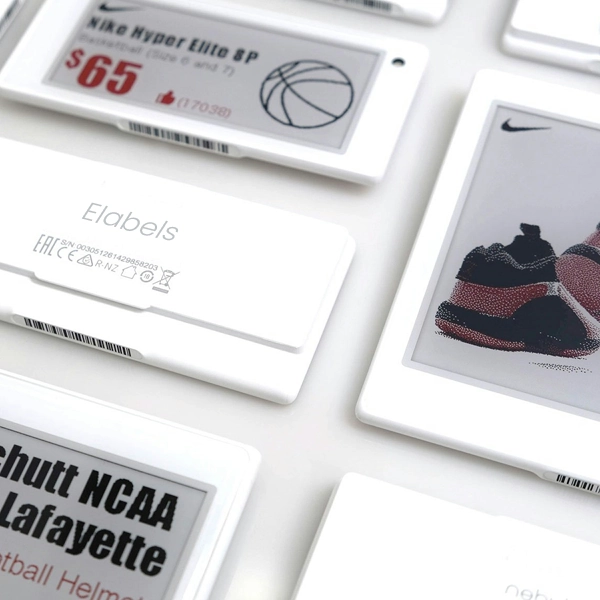 Features of an Electronic Shelf Label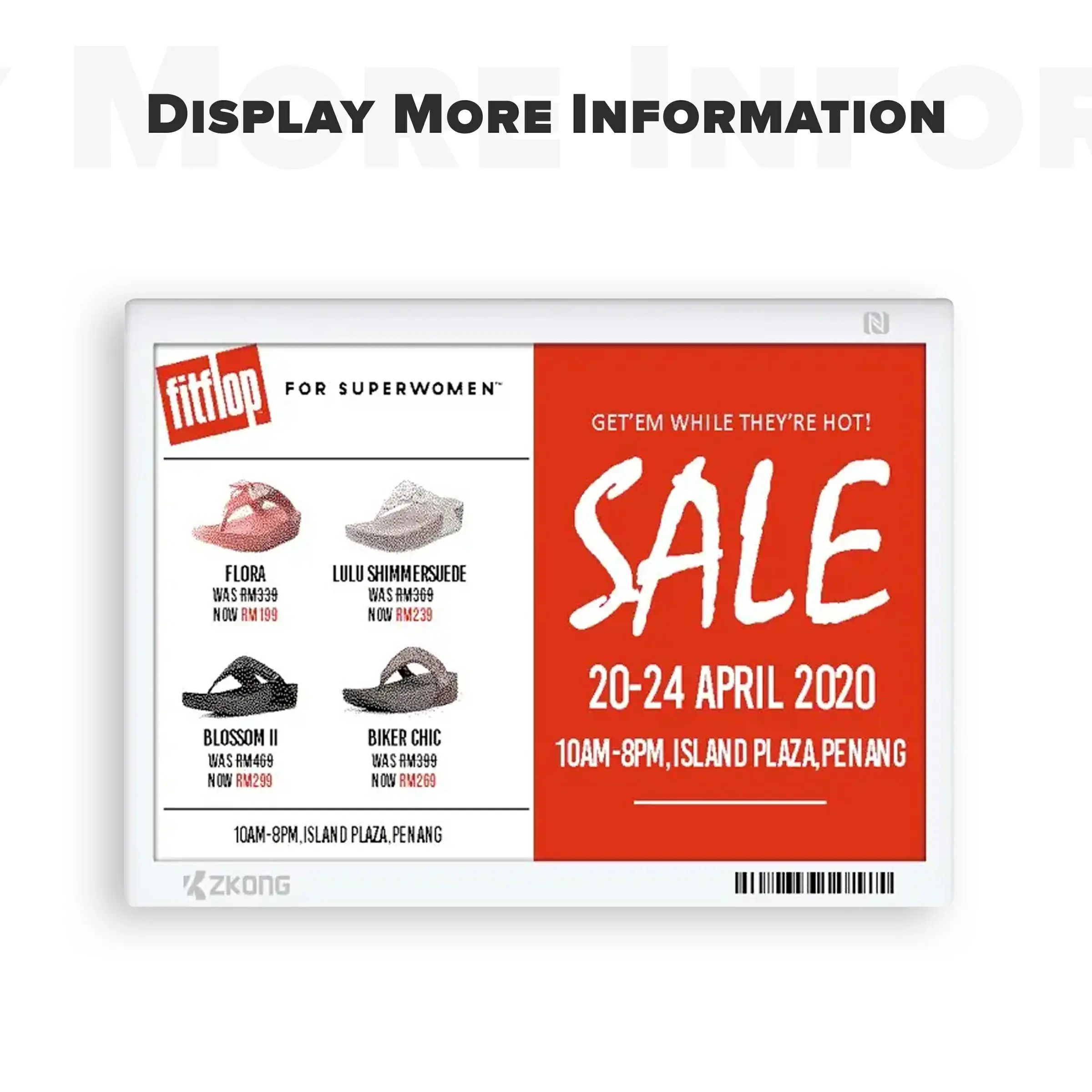 Display More Information
ESLs are not just about showing product prices. They act as a guide to help customers decide which products to purchase.
When customers at the store want to know the difference between two products, they can check the additional information displayed on the ESL, such as the nutritional facts, the price per weight, and remaining information. Being able to weigh these factors leads customers to which brand they will buy.
In case your store runs out of a product, ESLs also show QR codes. Once customers scan your store's QR code, it will lead them to your app or website so they can order more stock online.
Change Product Prices In Real-time
Manually changing your paper labels is time-consuming.
ESLs can implement dynamic pricing, which enables your store to adjust prices in real-time and stay profitable despite price fluctuations. For example, perishable item pricing can be reduced close to expiry to reduce the chances of being left with out of date or perished inventory.
Through dynamic pricing, you can increase the prices to capitalise on-demand, and you can also lower prices to increase sales and get the products moving.
It also gives you data on customer behaviour patterns by accurately displaying the price range customers are willing to pay for certain products.
Customers can also benefit from this pricing method. When they purchase your products at the most competitive price, you increase customer satisfaction, which opens the opportunity for customer loyalty.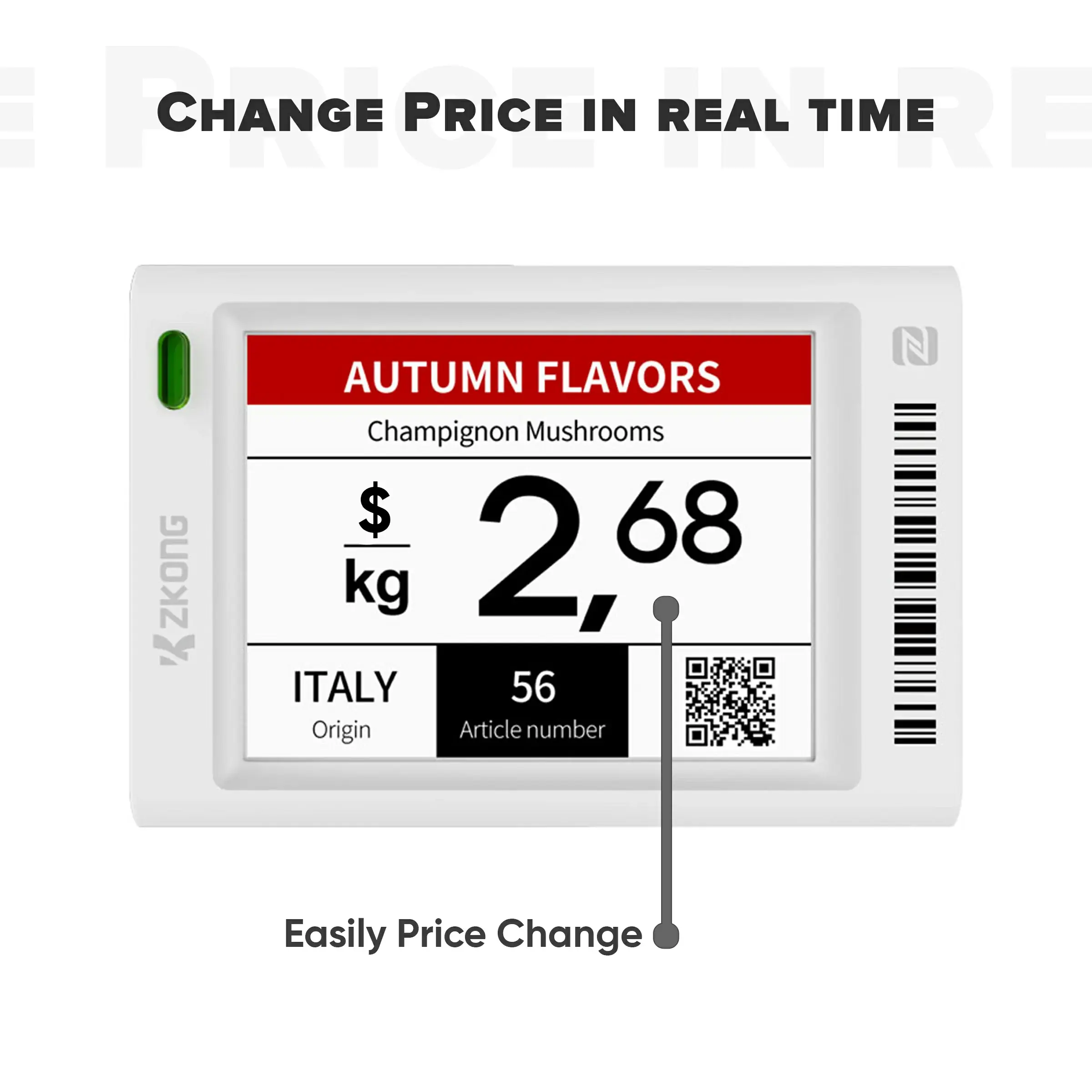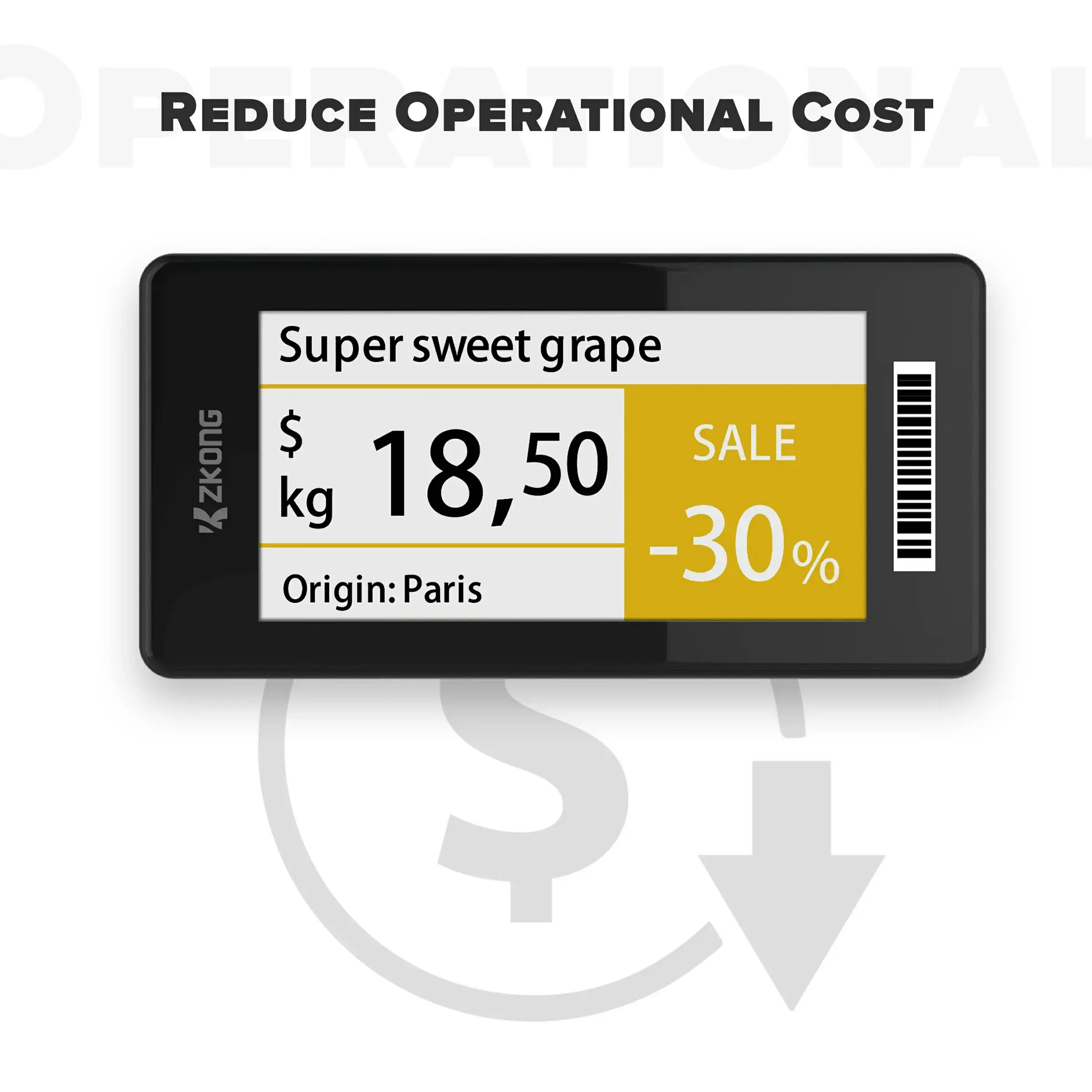 Reduce Operational Costs
You may think that paper labels are cheaper. However, when you consider that paper labels require expenses for ink, printing equipment and the labels themselves, and then you need to physically place new labels – ESLs become very attractive to your bottom line.
With ESL, you can bid goodbye to all that paper, printers, and ink. In an instant, you can update your pricing and allocate a lot more time to serving customers—you will see savings in labour and materials in the long run.
As ESL eliminates paper labels, it reduces your carbon footprint. This helps you implement effective carbon management strategies to reduce your environmental impact.
Optimise Inventory
Automating inventory through ESL eliminates manual labour and improves your service levels, ensuring that customers will receive the items they order on time.
ESL can provide an accurate insight into your inventory and alert associates when products are low in stock or reaching expiration. Alerts on stock can be sent to all necessary staff. The accurate insights also give shorter lead times and lower costs and reduces unnecessary storage and handling.
Automated inventory also allows for demand alignment and forecasting, reducing your stock-outs, improving your delivery, leading to more satisfied customers.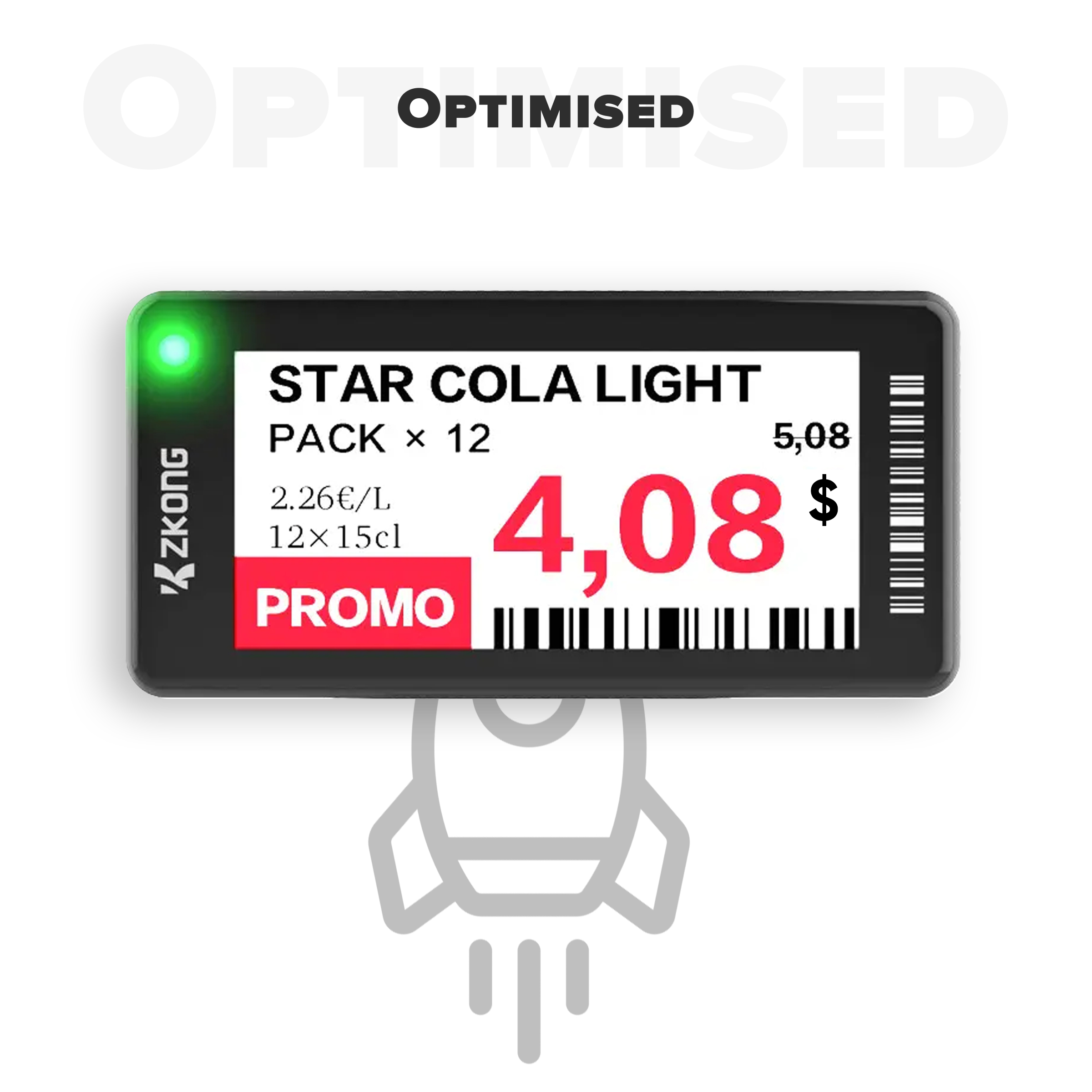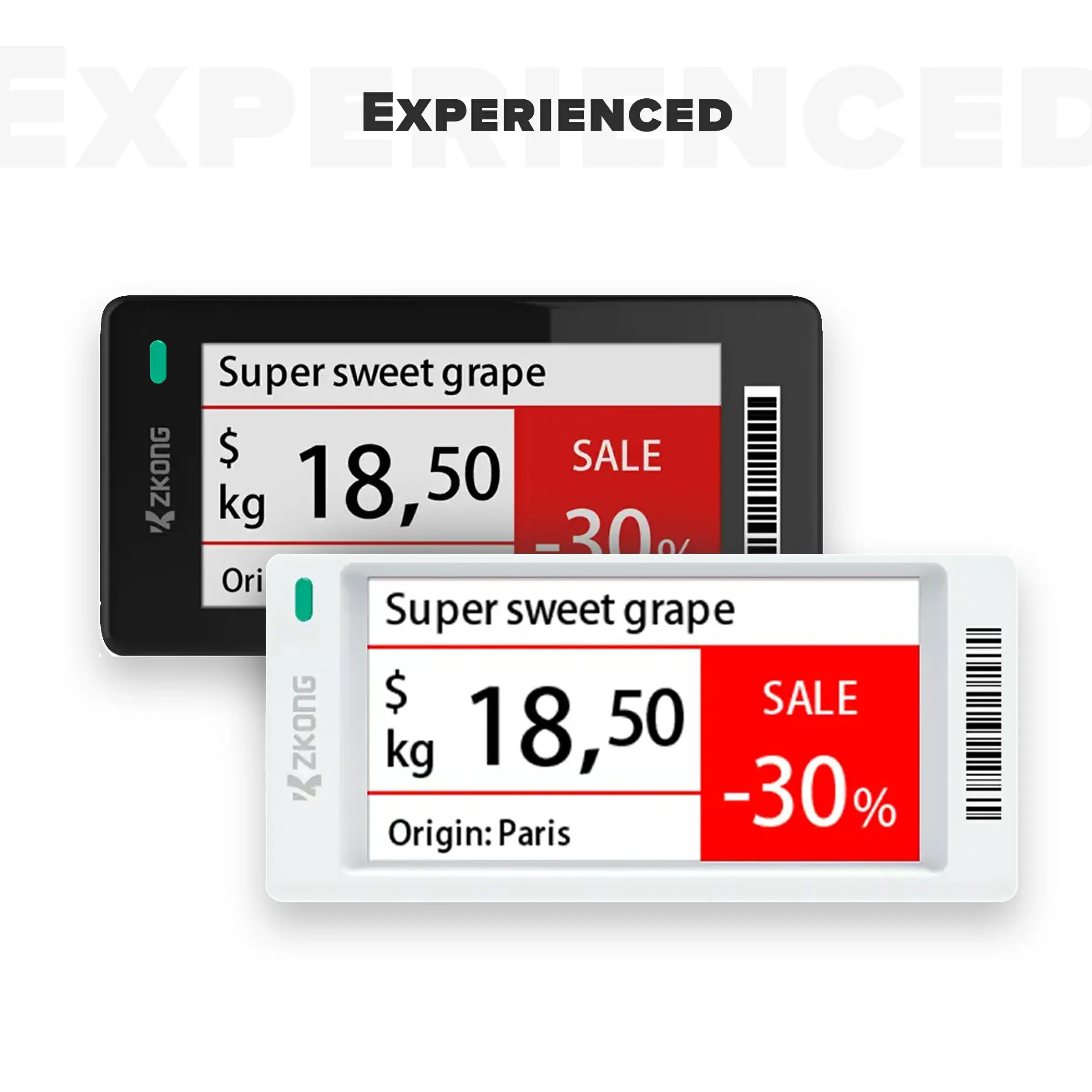 Provide an Omni-channel Experience
With ESL, communication is made easy through omnichannel, which combines physical and online commerce.
In this digital age, customers use various channels to look for items they want to buy. Retailers must be interactive in the most convenient way possible, switching between interaction methods to serve customers in different areas such as physical stores, websites, and mobile apps, allowing customers to reach out with problems or concerns by phone, email, webchat, and social media.
ESLs can help you do that—with ease and speed. And you can allow the following interactions with your customers across all channels:

Display stock levels – customers can know whether the supply is limited
Display online prices of competitors – get consumers' trust when you say you have the best price
Enable item ordering through QR codes
Display reviews of products – show shoppers what others like about a product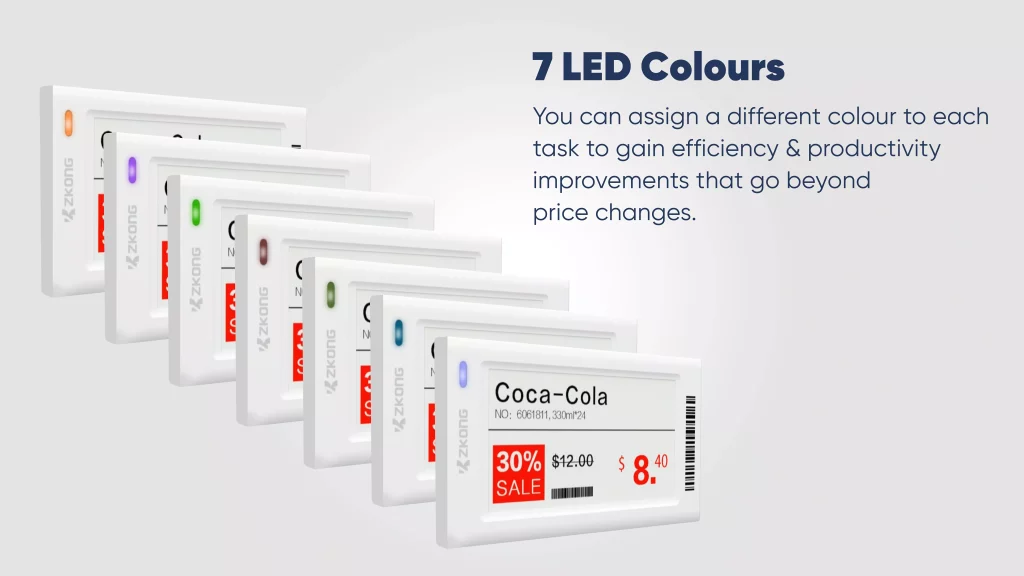 Electronic shelf label is an electronic display device that is usually placed on the edge of the shelves, rails, or aisles to replace traditional paper labels. These labels are connected to the store owner's computer database through a network of wireless systems and help in displaying the latest price changes, information, and other specifications of the items accurately and quickly without manual efforts.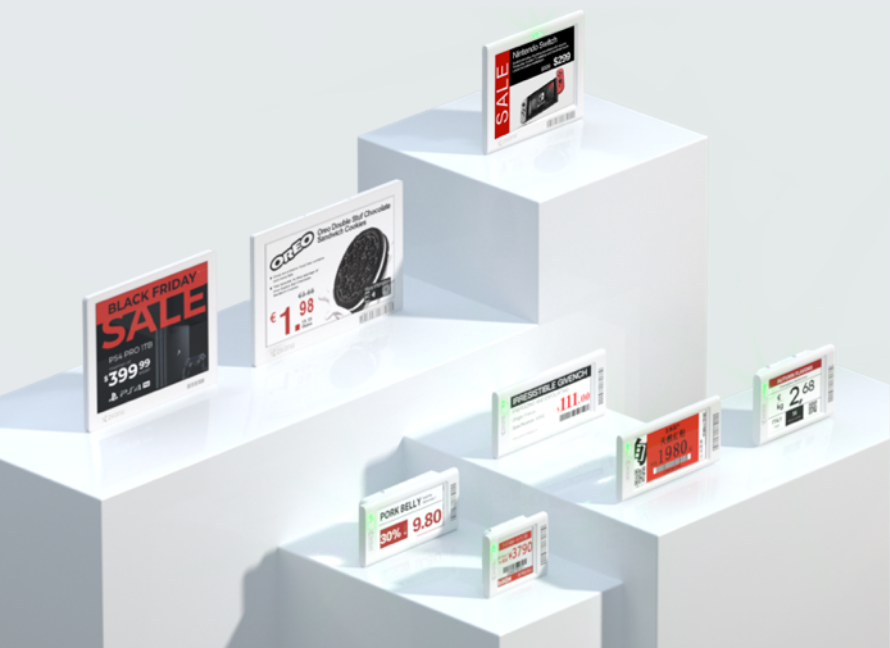 Elabels cloud platform is the industry's first true cloud architecture, operating on the model, it solves the dilemma of centralised deployment and application of smart hardware devices like ESLs, LCDs, AI Cameras, etc. in shops. The seamless combination of software and hardware makes the in-store management highly efficient and intelligent, discharging the true potential of a smart retail experience.