Electronic shelf labels are the digital versions of paper labels often seen stacked in the stores. Unlike paper labels, electronic shelf labels can not only automate the price and currently running promotion updates but also create a finer in-store shopping experience for the customers. Electronic shelf labels also enhance operational efficiency and stock management.
The benefits of Electronic Shelf Labels to Beauty Stores, Pharmacies and Chemists
Instant price changes, dynamically displayed promotions and accessible product information with electronic pricing.
Pharmacies have a large number of products, with varying prices and promotional requirements. Changing the prices manually requires a lot of time from staff and most pharmacy owners would prefer their staff serving customers, rather than changing prices and other promotional requirements.
This often means that staff most times change prices after-hours, costing more money to the owner.
Electronic Shelf Labels (ESLs) can solve this problem, by allowing prices to be updated straight from a centralised system. Eliminating the need to order, print and manually place printed price labels.
Dynamic Promotions
Whether promotions are dictated by head office, the supplier or internally, having the ability to implement promotional offers quickly is crucial.
With ESLs, promotions can be displayed on the ESL screen itself. These messages to the ESL can be rolled out to as many products as you like, at the touch of a button.
If additional signage is required, generic shelf talkers can be quickly slotted into the shelf labels' frame.
Rolling out offers quickly in this way, without printing or ordering special promotional price labels, helps pharmacies and beauty stores to be more agile with their marketing strategies.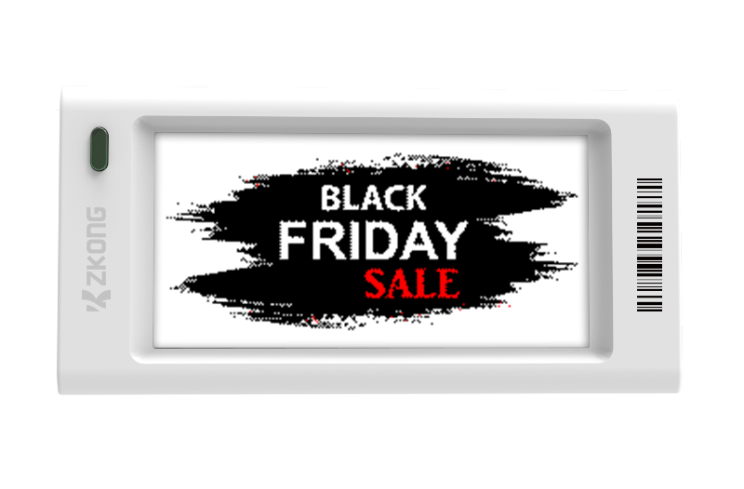 Seven day trading cuts into profit margins as staff cost more on a weekend.
Seven day trading cuts into profit margins as staff cost more on a weekend. ESLs allows pharmacies and beauty stores to increase prices on days when it costs them more to run their business, like restaurants charging a surcharge on Sundays.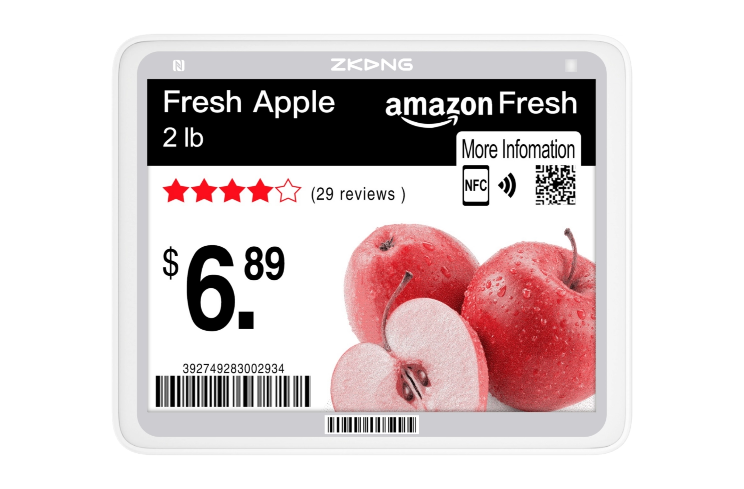 Product Information
When shopping for products of a sensitive nature, many customers would prefer to find the right product for their condition, without having to speak to a pharmacist. Using QR codes on electronic shelf labels allow customers to quickly access product information. Not only does this increase the likelihood of the sale, but it frees up the staff to attend to other customers.
Contact Elabels to find out how you too can join the ESL revolution.
Advantages of Electronic Shelf Labels in Hardware and Automotive
Product information instore. QR codes on each Electronic Shelf Label (ESL) allow customers to view:
This allows the customer to be better informed in their purchasing decisions and more likely to decide in the store rather than going home and researching online. It also frees the staff up from having to have all the information at their fingertips and allows them to convert more sales on the spot.
Membership pricing and loyalty
Hardware and Automotive companies generally have a strong trade or membership base. With ESL we can display tiered pricing very easily, thereby encouraging membership by showing the savings available to members.
By utilising QR codes, signup can be done instore and saving staffing resources. Other advantages include showing bulk discount pricing to drive more sales.
The utility of electronic shelf labels is vast! Find out below some businesses where digital shelf labels can significantly help.
Fresh Food
For fresh-food market, the big headache always comes from adjusting price up to 4 times per day before expiration and season change, replacing paper labels that are often damaged by water, and lacking right accessories to display product information in a smart and efficient way.
Sales and margins went down because a lot of resource and costs are wasted.
With Elabel's Clouds ESLS, those problems are wiped off immediately. Fresh-food stores evolve into a more welcomed environment with clean and tidy merchandising basic, and smart labels to improve sales performance in a sustainable way.
Retail
One of the reasons that big retail chain stores can put more resources on sales and marketing is that they are equipped with Electronic shelf labels (ESLs), and integrate the smart labels and IoT technology with their own systems.
The magic move is like this: in seconds, all the labels are updated with the latest data from head office with no failure; in weeks, all the stores will save a lot of working time and cost; in months, all the extra margins will be secured by the whole new solution and higher customer satisfaction from shelves.
Electronic shelf labels (ESLs) bridge the gaps of challenges for in-store management, and is the milestone for New Retail. Electronic shelf labels (ESLs) start a happy journey for customers who want to be more engaged in the shopping environment and benefit from deeper interactions with stores.
Electronics

At digital product stores, high unit price and insufficient product details used to be a big barrier for on-site shopping. Electronic shelf labels (ESLs) are such a progressive step for shop owners to display and demonstrate plenty of specifications within seconds. And it's so much easier for customers to choose and buy from similar models of different functionality. It will be a pleasant journey for customers when they can acquire enough product details and hidden benefits through Electronic shelf labels (ESLs), and confirm what they really need in a shortened buying process.

Warehouse
Electronic shelf labels reduce paper usage drastically and make warehousing much easier than before. Well connected to ERP systems, fully displayed item info, instant stock level update, and functional assistance of LED alerts on the labels – with all those features, the warehouse can be secured with improved inventory accuracy, stock-out risk prevention and cost control.
Pharmacy
In an aging society, medicine is in fast growing needs for people, thus the drugstore plays a crucial role in the modern retail industry.
Electronic shelf labels (ESLs) is just the right approach to merchandise medicines more carefully and rigorously, and expose necessary information like side effects, contraindication, and a lot more that customers should have known on the shelves.
Beyond that, Electronic shelf labels (ESLs) are also fundamental to IoT systems optimising drug stores' sales performance by accurately catching shopper's needs and quickly adjusting stock for market demands. No doubt, Electronic shelf labels (ESLs) have started the digital revolution across drug chain stores.
Liquor
For consumers of alcohol, good value is regarded as an important factor in purchasing decisions. Having the ability to be agile and flexible with pricing allows liquor stores to remain competitive and take advantage of competitive opportunities as they arise.
Examples include: Time of day pricing for "Happy Hour" opportunities Increased promotions instore Adjusting prices in relation to the competition strategies at the touch of a button
With the liquor market being dominated by banner groups willing to discount to business, the ability to be flexible with your pricing is a key factor in maintaining profitability.
We can also assist in generating Co-op opportunities with suppliers to increase the information available to the customer about their products as well as enabling many more low-cost promotional opportunities to support both the supplier and the retailer. Contact Elabels to find out how you too can join the ESL revolution.